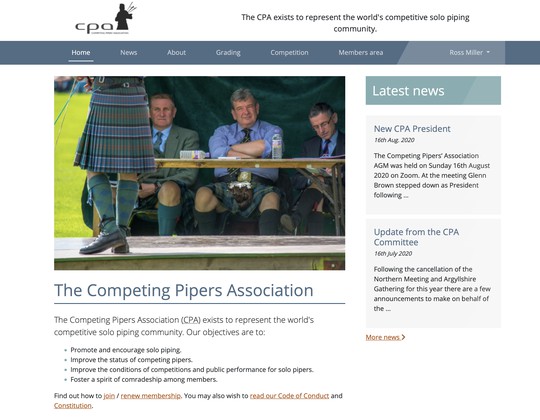 6th July 2021
The CPA are delighted to present our new, improved website. We hope that our aims and information are now presented in a clear and manageable way. We aim to keep it up to date with the latest CPA news as we return to normal and hopefully some in person competitions later in the year and certainly next year.
Keep an eye on the news section and members area for updates and competition entry as well as grading information as it becomes available.
The CPA committee would like to thank Tim Dyer for all of his hard work on updating the website.